9 Aug
They do Groundhog Day pretty well at Arsenal. We may be on the verge of another new season, but it is the same old story of transfer frustration and exasperation emanating from the Emirates Stadium as Arsene Wenger prepares his players for the Premier League opener against Liverpool this weekend.
While Manchester United, Manchester City, Chelsea and Liverpool have been busy replenishing their squads this summer with huge investment – particularly at Old Trafford and the Etihad – Arsenal have once again sailed serenely through the choppy waters of the transfer window, choosing not to lower themselves by participating in football's version of supermarket sweep.
Ivan Gazidis, Arsenal's chief executive, claimed less than a fortnight ago the club's restraint was a deliberate policy.
"We can't afford to outgun competitors that have far more money," Gazidis said. We have to be very careful, very selective.
"We are run in a self-sustaining way, and a way that we believe in, because we believe it gives us certainty for the future and enables us to plan our future with confidence.
"That means we can't afford to make huge mistakes in the transfer market."
Arsenal – transfer ins and outs
1/6



IN: Granit Xhaka

Former Club: Borussia Monchengladbach. Fee: £35m. Arsenal's only major signing of the summer is also one of the biggest in history with Swiss midfielder Xhaka adding steal to their midfield.

Getty

2/6



IN: Takuma Asana

Former Club: Sanfrecce Hiroshima. Fee: Undisclosed. Gunners supporters were outraged when, amid rumours of signing Jamie Vardy from Leicester, they instead signed unknown striker Asana from Japan.

Getty

3/6



OUT: Mikel Arteta

New club: Retired. Fee: None. Now at coach at Manchester City, the Spaniard hopes to learn the craft of management from pep Guardiola.

Getty

4/6



OUT: Tomas Rosicky

None: Released. Fee: None. A loyal servant to the Gunners, Rosicky is still looking for a new club after being let go this summer.

5/6



OUT: Mathieu Flamini

New club: None. Fee: Released. Eyebrows were raised when the Frenchman returned to the Emirates but Wenger could always rely on his talents.

Getty

6/6



OUT: Wellington Silva

New club: Fluminense. Fee: Undisclosed. The young Brazilian never really forced his way into Wenger's thinking before a return to Fluminense.

Getty
It is all very admirable and prudent. Arsenal will never go to the wall while their cash reserves, which stood at just short of £160m in May and now approach £220m, provide the kind of rainy-day fund which could clear two-thirds of United's debt.
But the policy of searching for value while avoiding lavish outlays also has its risks and Wenger and Gazidis need only to look at United's world record £89m purchase of Paul Pogba to realise the dangers of their refusal to engage with their rivals at the top end of the market.
Arsenal have got away with it in recent years, but another summer of mid-range purchases – the £35m signing of Swiss midfielder Granit Xhaka from Borussia Monchengladbach is mid-range in the current market – threatens not only the team's prospects of challenging for honours this season, but could also inflict lasting damage for the next five-10 years.
Wenger's determination not to be sucked into an inflated market bears similarities to Sir Alex Ferguson's refusal to go toe-to-toe with City at the turn of the decade, when the 'accelerated acquisition strategy' devised by the club's Abu Dhabi hierarchy led to the then-United manager accusing City of 'kamikaze spending.'
While City spent big on the likes of David Silva (£24m), Yaya Toure (£24m), James Milner (£26m) and Sergio Aguero (£38m), Ferguson insisted that United were only interested in 'value.'
So attempts to sign the likes of David Villa and Karim Benzema were abandoned once the fees became prohibitive, with United instead signing the likes of Chris Smalling (£12m), Javier Hernandez (£7m), Ashley Young (£15m), Phil Jones (£16.5m) and Bebe – remember him? – for £7.4m.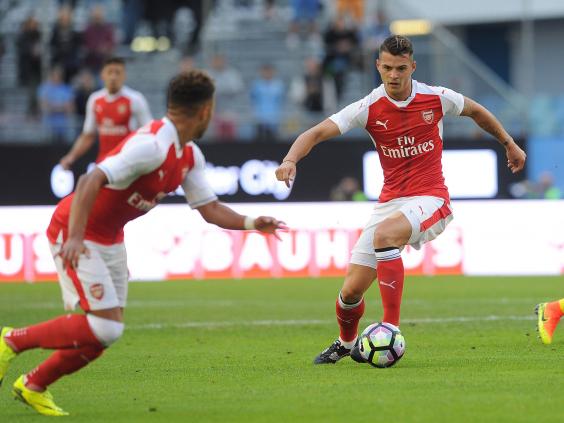 Ferguson may have railed against City's big spending and their apparently reckless approach to the market, but who really got the value back in 2010 and 2011?
City paid big money and were rewarded with a handsome return from all of their expensive signings.
United? Well, they got what they paid for. Unspectacular signings who delivered unspectacular returns.
It is no coincidence that United, under David Moyes, Louis van Gaal and now Jose Mourinho, have spent the last three years spending huge sums in an effort to make up the ground they lost by pursuing 'value,' with the massive outlay on Pogba perhaps the culmination of that costly scramble back to the top.
Arsenal are now on the precipice of the same fall which United suffered as a result of their own refusal to compete in the market.
Xhaka will add steel and bite to Wenger's team, but will Takuma Asano and Rob Holding turn Arsenal into title winners? Unlikely.
The same applies to Mohamed Elneny, who bolstered Arsenal's squad in January, but hardly transformed their prospects.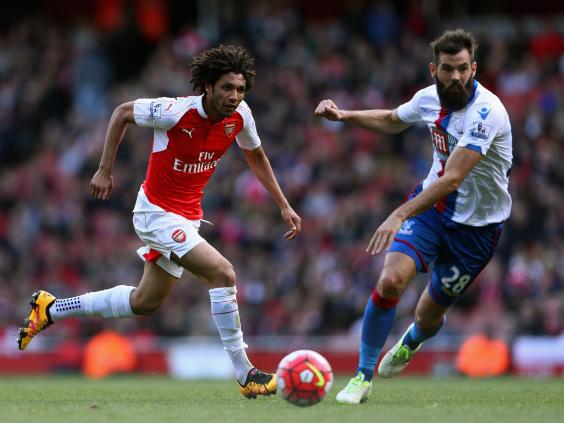 As London's biggest and most powerful club, Arsenal really ought to be punching their weight in the transfer market, especially when Chelsea are in a state of flux and out of the Champions League and with Tottenham facing the challenge of sustaining growth on the pitch at the same time as rebuilding White Hart Lane.
Arsenal could have rivalled United for Pogba, a player who would have evoked comparisons to Patrick Vieira, but they chose to stand aside.
And while they failed to put pressure on Lyon by upping their £29.3m bid for Alexandre Lacazatte, or make Jamie Vardy an offer he could not refuse, Arsenal shrugged their shoulders and were, as Gazidis suggests, "very careful."
Meanwhile, Chelsea quickly wrapped up deals for N'Golo Kante and Michy Batshuayi for a combined £60m, with Liverpool investing a similar sum in Sadio Mane and Georginio Wijnaldum.
But perhaps the best example of a big investment providing a healthy return is staring Arsenal in the face.
They broke the bank to sign Mesut Özil for £42.5m, followed by a £35m deal for Alexis Sanchez.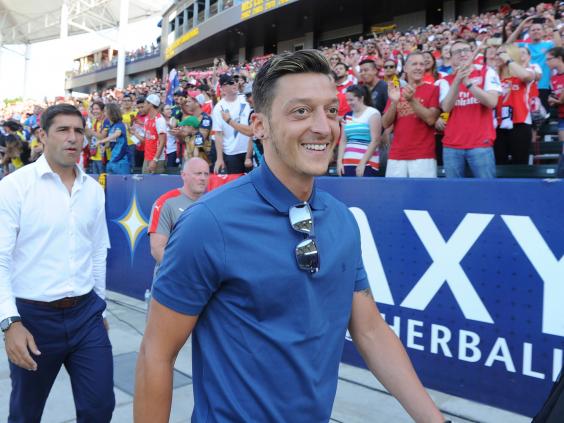 Both players have justified their fees and would go for more if sold tomorrow.
But who knows what tomorrow will look like for Arsenal if they continue to watch their cash reserves pile up while the rest just make themselves stronger?
Pogba's the magnificent seven
Manchester United may have missed a trick with Paul Pogba, having handed the world record £89m signing the number six shirt at Old Trafford.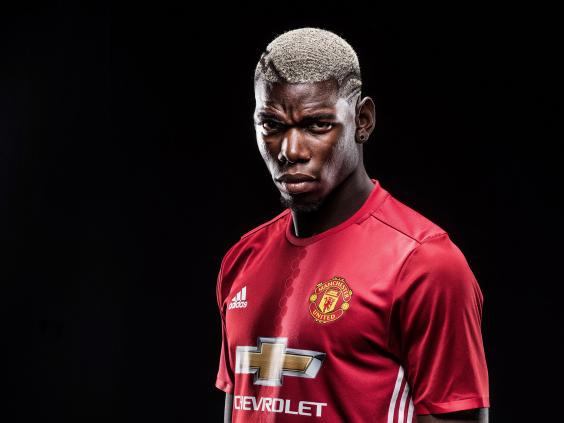 With the iconic number seven proving far too heavy a shirt for Michael Owen, Antonio Valencia, Angel di Maria and Memphis Depay since it was vacated by Cristiano Ronaldo in 2009, perhaps Pogba would have been the perfect man to take on the mantle and add his name to Ronaldo, David Beckham, Eric Cantona and Bryan Robson, who all wore it with distinction.
Reuse content