July 7, 2016
Arsenal transfer news: Arsene Wenger in danger of getting left behind again as Manchester United splash the cash
Manchester United are in the process of sounding out Juventus about stumping up the eye-watering sum of £100m to take the France midfielder Paul Pogba from Turin to Old Trafford. They have already parted with £26.3m for the Borussia Dortmund attacking midfielder Henrikh Mkhitaryan and paid £30m for the Villarreal centre-back Eric Bailly. Throw in the stardust signing of Zlatan Ibrahimovich, too. All this while Jose Mourinho has been unpacking and arranging his office furniture. It's been a busy few weeks. 
Meanwhile, at Arsenal, where Arsene Wenger's feet are firmly under the desk he has sat at for coming up to 20 years, all is quiet. Again. The Gunners came up short in their attempts to win the league last season. Again. So it would appear that while others see fit to strengthen their squads, (Chelsea have splashed out £33m for the Belgian striker Michy Batshuayi, Manchester City have spent £13m on Nolito) Arsenal should too.
True, they have signed the Swiss midfielder Granit Xhaka from Borussia Monchengladbach for £30m. But the midfield is, arguably, the one area where Arsenal are well staffed. The 23-year-old will have Jack Wilshere, Aaron Ramsey, Alex Iwobi, Mesut Ozil, Alex Oxlade-Chamberlain, Santi Cazorla, Alexis Sanchez, Francis Coquelin and Mohamed Elneny for company.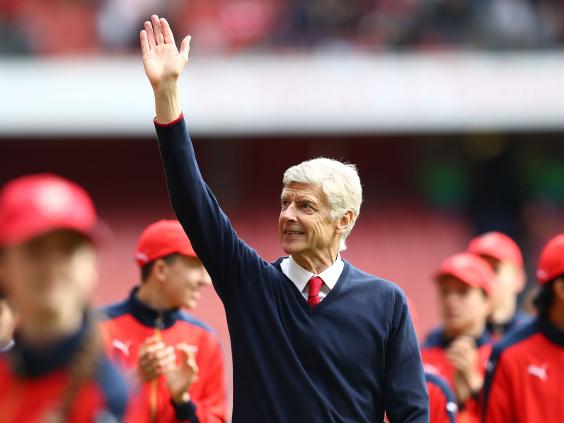 Oh, and Arsenal have also signed the Japan international Takuma Asano who, despite being 21, Wenger describes as "for the future". Wayne Rooney signed for Manchester United at the age of 18, let's not forget, and scored on his debut.  
"Takuma Asano is a talented young striker and very much one for the future," Wenger said. "He has had an impressive start to his career in Japan and we look forward to him developing over the next couple of years." 
Couple of years? So, he could be ready for the first team by the time he's 23. Or he could not. Remember Ryo Miyaichi? No, nor do I. The Japanese joined the Gunners in 2011 as Wenger was impressed with his "raw ability". He left last year having made one first-team appearance and now plays in the German Second Division.
Arsenal need proven players if Wenger is going to end this wait for the title that Mourinho takes such delight in poking him about. And winning it is not going to get any easier as the TV deal money pours in and rival clubs hit the shops with wallets fatter than ever. "Ones for the future" are all well and good but what about the here and the now? While United and Co strengthen, Arsenal are in danger of stagnating. 
Does Wenger truly believe that Olivier Giroud can win him the league? The French striker went 15 games without a goal last season – not title-winning form by any stretch. True, going into last night's game against Germany he was joint second highest scorer at the Euros with three goals, but two of those were in the Iceland turkey shoot, the other against Romania. He has his moments but a can he bully the best?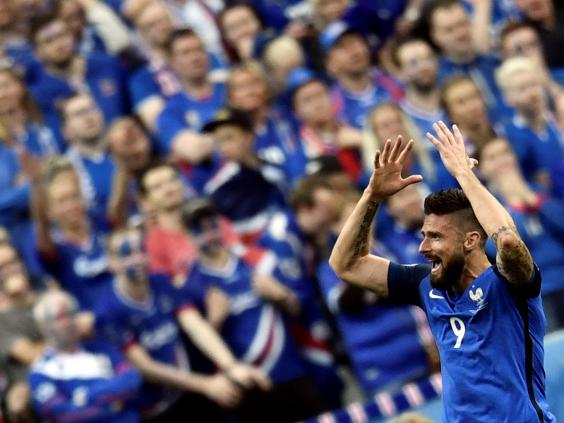 Wenger clearly thinks Arsenal need reinforcements in attack as the club tried, albeit cackhandedly and belatedly, to sign Jamie Vardy. Why they did not move earlier to snap up the Leicester City striker if they wanted him so badly is not clear. They must have known about the £20m buy-out clause and so why did they leave it until just before the Euros, when they knew England players would be on transfer shut-down, to try and get the deal done? 
Vardy, of course, turned them down. Maybe that was always his plan – he got a pay rise at the Foxes – but the whole saga did not reflect very well on a club of Arsenal's stature.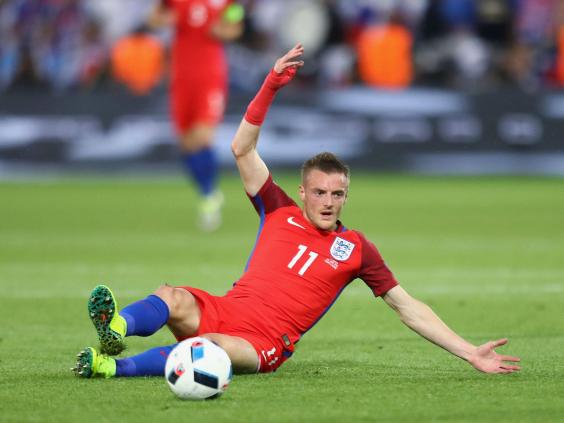 So, as it stands, the Gunners face going into the new season with Giroud and Theo Walcott as striking options (Yaya Sanogo does not count) with Danny Welbeck injured and out until deep into the campaign. Walcott scored five league goals last term. Batshuayi, Zlatan, fancy some Champions League footy? 
And it is not just in attack. Per Mertesacker was creaking come the back end of last season, leaving Arsenal with two centre-halves to choose from: the excellent Laurent Koscielny and Gabriel. The jury, while not quite unanimous, are closing in on a majority verdict of not good enough on the latter. 
Arsenal have time. The window is open for another seven weeks or so. But supporters, so dischuffed at the way the club threw away the chance of silverware last season, could be forgiven for wanting to see the chequebook opening sooner rather than later. If not, the club and its fans could be heading down a path well-trodden.
Reuse content