March 15, 2016
Arsenal and Manchester City are out of the Premier League title race, say Jamie Carragher and Ronald Koeman
Ronald Koeman and Jamie Carragher have ruled Arsenal and Manchester City out of the Premier League title race after both Leicester City and Tottenham picked up wins.
The Foxes navigated a route past Newcastle United on Monday night despite the visitors being under the stewardship of new manager Rafael Benitez while Spurs saw off Aston Villa a day earlier.
Speaking as a guest pundit on Sky Sports' Monday Night Football, Koeman said: "It will be a new situation for them (Leicester) now – 11 points from Arsenal, 12 points from City. They (Arsenal and City) are out of the title.
"It will be the fight between Tottenham and Leicester and that makes the difference between before the game and after the game. Tottenham are still close but it's now a fight between two teams. Before this game it was maybe a fight between four or five.
"That starts to run in your mind as a Leicester player. You come closer to winning the title and that makes the difference. Before today, the manager was mentioning the Europa League but after today they have really the Champions League. Then it's about the title and that's a different situation than it was before today."
Carragher, a regular contributor to the programme, concurred with the Southampton manager, saying there was too much ground for Arsenal and City to make up.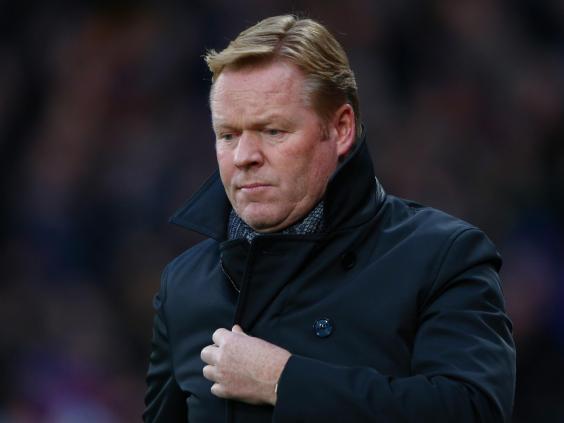 "Arsenal and Manchester City… they don't look like teams that are going on to win the title. You look at the gap and you think 'how many games would it take Arsenal to bridge that gap? 
"It may take five or six games to get level and then you think where Leicester will be by then. I think there's too much for them to do and (Leicester) are in too good form."