April 30, 2016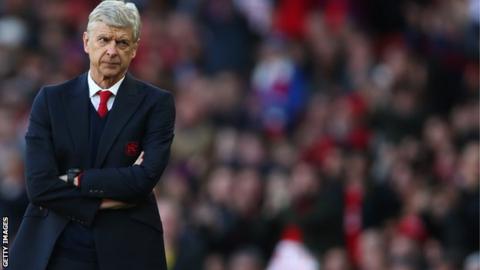 Arsenal boss Arsene Wenger had to endure calls for his departure as his side beat a Norwich team whose Premier League future looks increasingly bleak.
Fans protested inside and outside the Emirates Stadium, voicing frustrations at their team's failure to mount a title challenge in recent years.
There was little for Arsenal to cheer until substitute Danny Welbeck put the Gunners ahead with a crisp half-volley.
Norwich had chances – twice Petr Cech stopped Nathan Redmond from scoring.
But for all their endeavour, Norwich left north London with nothing and with Newcastle beating Crystal Palace and Sunderland securing a draw against Stoke earlier in the day, their hopes of climbing out of the relegation zone looks increasingly precarious.
They are now second from bottom with three games remaining and two points adrift of Newcastle, who moved out of the bottom three thanks to their win over Palace.
More to follow.